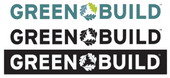 Greenbuild 2008's theme of "Revolutionary Green: Innovations for Global Sustainability" is going to be organized in Boston, on 19 - 21 November 2008.
Buildings play a critical role in protecting and improving our environment and the health of the people who occupy them. USGBC's Greenbuild conference and expo is an unparalleled opportunity to connect with other green building peers, industry experts, and influential leaders as they share insights on the green building movement and its diverse specialties.
Who''s Coming?
- Architects
- Building Owners
- Code Officials
- Contractors
- Developers
- Educators
- Engineers
- Facility Managers
- Financial Services Providers
- Government Agencies
- Green Power Providers
- Home Builders
- Interior Designers
- Landscape Architects
- Nonprofit Organizations
- Product Manufacturers
- Schools and Universities
- Students
Exhibiting at Greenbuild

The Greenbuild International Conference & Expo has experienced tremendous growth since it's inception in 2002. USGBC has worked through many challenges to accommodate the demand for new exhibit space as many eager and well-respected companies contact us each day. Our goal is to service our existing exhibitors and accommodate new companies that are interested in exhibiting at Greenbuild within the limited space available.