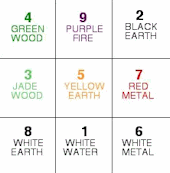 Feng Shui, a Chinese ancient art, devised to define the best positions for the tombs of emperors, studies the relationship that exists between places and the human beings that inhabit them. Over millennia Feng Shui practice has evolved, becoming an important reference for the construction and planning of buildings, government buildings, monuments, and entire cities.
For the first time in Italy, Feng Shui and Environmental Sustainability will be discussed in the light of both Oriental and Western knowledge of architecture, design and town planning.
For three days, Masters of Feng Shui - from all over the world, afficionados, architects, designers and city planners, will study closely the principles employed in the Far East and compare them to the modern discipline of Environmental Sustainability.
But, just what is the relationship between Environmental Sustainability and Feng Shui? The answer is implied in the variables that have always been central to the process of urbanisation: territory, man and climate. So the various practices of Feng Shui and Environmental Sustainability have become essential instruments in the establishment of balance between environment & nature and environment & man: this defines architecture not as the imposition of man onto nature, but rather as a visible harmony between the two.
The "mission" of the Conference is to create an international platform for the diffusion of a culture of quality living which combines the ancient wisdom of Feng Shui with Western knowledge, from Geomancy to Environmental Sustainability.
Attendees
Architects, property developers, interior designers, engineers, HR managers, entrepreneurs, real estate agents, person involved in Feng Shui products, members of management corporations, persons involved in property and facilities management, Feng Shui practitioners and consultants.
The official language of the Meeting is English.
Topics
- Feng Shui Story in China and the World
- Feng Shui in practice: modern disciplines (Bioarchitecture and Sustainable Design)
- Feng Shui Design: using ancient knowledge to build the future
- Feng Shui as living in tune with nature
- Experimenting with Feng Shui: the energy around us
Speakers
- Gyda Anders
- Attilio Andreini
- Mauro Aresu
- Anthony Ashworth
- Richard Ashworth
- Giulia R.M. Bellentani
- Priscilla Braccesi
- Bernardino Chiaia
- Howard Choy
- Marie-Pierre Dillenseger
- Claudio Greco
- Jill Lander
- Simona F. Mainini
- Roberto Marrocchesi
- Arianna Mendo
- Teresa Min Yee Hwang
- Madhusudan Patel
- Jin Peh
- Michael Rapp
- Carlo Amedeo Reyneri di Lagnasco
- Francesco Rossena
- Silvia Sacchi
- Jon Sandifer
- Derek Walters