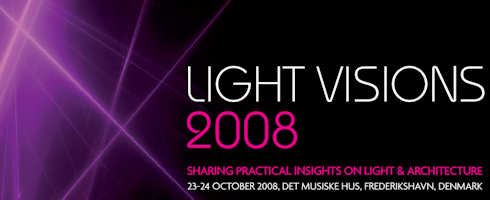 The past five years have seen a surge of positive interest in architectural lighting, with both clients and the public increasingly aware of how buildings and towns can be enhanced after dark. But decision-makers today also face new challenges: learning to grapple with uncertain new technologies, responding to clients' demands for high visibility design after dark, while reducing the impact of lighting on the environment. Getting the balance right is no easy task. This authoritative and highly practical conference brings you the in-depth discussions that focus on the current issues of architectural lighting – with space for you to challenge, discuss and implement the way forward.
Why Attend?
- Learn first-hand from leading architects and designers
- Understand how to minimize the impact of lighting on the environment
- Gain a better understanding of the trends that will affect you next
- Benefit from presentations of award-winning case studies
- Stay ahead of the latest technology developments in LED and OLED
- Interact in lively panel discussions and exchange knowledge with your peers
Who Should Attend?
Architects, landscape architects, local authority planners, urban designers, contractors, lighting designers, engineers, consultants, developers, manufacturers, educators, researchers and clients from across the architecture and construction industry.
Speakers include:
- Kaoru Mende
- Mark Major
- Mark Ridler
- Gad Giladi
- Ingvar Cronhammar
Fee and Registration
Before 15 September 2008:
3.700 dkk
After 15 September 2008:
4.100 dkk
Student Ticket:
2.100 dkk
Prior to event, send discussion topics and questions for debate to Light Visions Innovation Centre
[email protected]