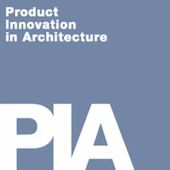 PIA (Product Innovation in Architecture) presents an event on inflatable structures which will focus on different approaches to inflatables from a range of experts, including Maurice Agis, the artist behind the Dreamspace inflatable sculptures, who will discuss these and his research into new materials; Alex Hughes of Vector Foiltec looking at where next for ETFE beyond the Beijing Water Cube aquatics centre, Bill Watts of Max Fordham engineers will discuss developments in achieving greater insulation in inflatable membranes.
Speakers

- Maurice Agis, Dreamspace
- Alex Hughes, Vector Foiltec
- Bill Watts, Max Fordham
Fees:
Tickets are 4 Pounds and include one drink. Free to PIA members. Booking is essential.