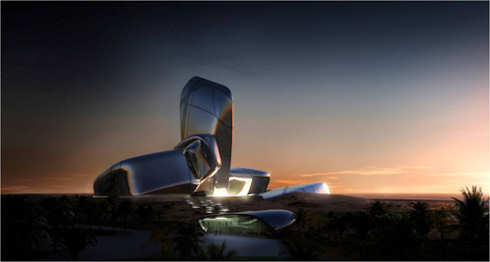 Craig Dykers co-founded the architecture and design firm Snøhetta in 1989, the same year the firm won the international competition to design the Bibliotheca Alexandrina in Egypt. Snøhetta established a New York office in 2004, the year it was awarded the commission for the National September 11 Memorial Museum and Pavilion at the World Trade Center. The international practice emphasizes site-specific and environmentally responsible design solutions that "enhance … qualities of place and create diverse and rich architectural experiences." Recent and current work includes the Lillehammer Winter Olympics Art Museum, Norway; Norwegian Embassy, Berlin; Norwegian National Opera, Oslo; and the Wolfe Center for the Arts, Bowling Green State University, Ohio.
Craig Dykers was born in Frankfurt, Germany and has lived in both Europe and North America. He received a BS in Architecture at the University of Texas in Austin after initial studies in medicine and art. Dykers worked in both Texas and California before co-founding the firm in 1989. Active professionally and academically, Dykers is a member of the Norwegian Architecture Association (NAL) and the American Institute of Architects (AIA), and is a Fellow in the Royal Society of Arts in England. He has also served as a Diploma Adjudicator at the Architectural College in Oslo and as a Distinguished Professor at City College in New York City. He has lectured extensively throughout Europe, Asia, and the Americas. In addition, Dykers has been commissioned to create installation art projects in public spaces, many focused on the notion of context, nature, and human nature. In 2004, he was the recipient of the Aga Khan Award for Architecture for the Bibliotheca Alexandrina.
Co-sponsored by The Irwin S. Chanin School of Architecture of The Cooper Union. Tickets are required for admission to League programs. Tickets are free for League members, 10 Dollars for non-members.