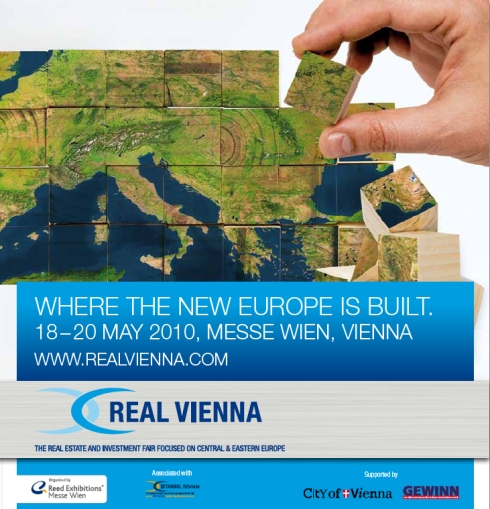 Dedicated to the markets in Central and Eastern Europe, REAL VIENA is the leading platform that brings together all those who are, or wish to be, commercially active in this growing region. REAL VIENA provides focused information on these markets and provides excellent opportunities to socialise, establish contacts and networks, do business, and for interdisciplinary and international projects, investment and finances. Therefore, despite the current economic situation, the show enables highly motivated experts and professionals active in the Central and Eastern Europe to share and distribute information on developments and strategies, ways out of the crisis, and discuss promising business models for the future of these regions.
The strong emphasis on the Central and Eastern Europe regions ensures REAL VIENA is the perfect place to find the right partners for your project. Representatives of various regions, cities and the international property industry introduce their long-term plans, projects, services, investment openings and financing models.
Orientation and the collection of information are also facilitated by the comprehensive and multifaceted conference programme at RE AL VIEN A, providing expertise on both the markets in the Central and Eastern Europe and the various market segments in even greater detail.