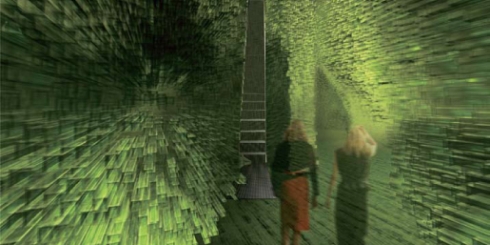 Where do we go from here?
On December 12 the Louisiana Museum hosts a one-day symposium with BMW Group on the occasion of the global United Nations Climate Change Conference in Copenhagen. "Where Do We Go From Here?" is the theme of the symposium, where young international names in the fields of architecture, design and contemporary art will meet to discuss the great challenges of our time.
A number of the world''s leading innovative personalities will gather in the Louisiana Concert Hall on December 12. In lectures and discussions they will present their ideas and visions for the future, viewed in the light of the challenges facing day the architecture, art, design and technology of today.
Museum guests are invited to attend this international symposium entitled "Where Do We Go From Here?" arranged by the Louisiana Museum of Modern Art in collaboration with the BMW Group.
Participants in the Symposium are the artists Olafur Eliasson, Sissel Tolaas, Shilpa Gupta and Ann Lislegaard; engineer Matthias Schuler of Transsolar; environmental entrepreneur Kresse Wesling of Elvis & Kresse; designer and architect Patricia Urquiola; and Ulrich Kranz, the head of "project i", BMW Group.
Moderators of the symposium''s two panel discussions are:
Peter Weibel - artist, curator and theoretician.
Hans Ulrich Obrist, Co-Director of Exhibitions and Programmes and Director of International Projects, Serpentine Gallery, London. Named by ArtReview as the world''s most powerful person in contemporary art in 2009.
The symposium has been initiated as a collaboration between Louisiana Museum of Modern Art and the BMW Group.
The language of the symposium is English.