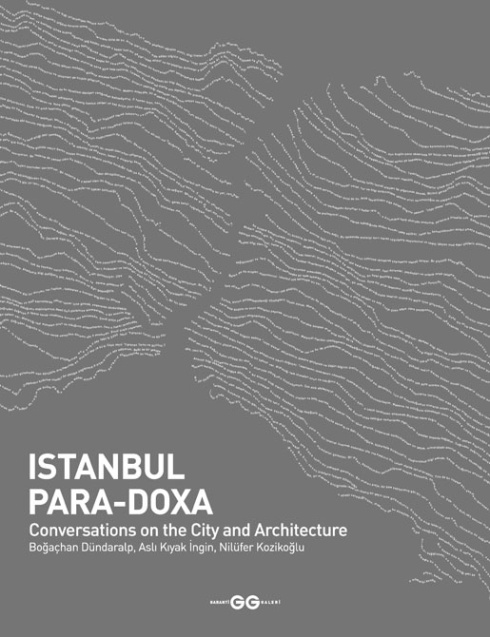 Following the successful international exchange initiative, New Architects: London_Istanbul, that identified new architectural talent in London and Istanbul, The Architecture Foundation presents a book launch and drinks reception in the presence of the architects, on their rooftop on the evening of Saturday 3 July, scheduled as part of the final weekend of the London Festival of Architecture 2010. istanbul para-doxa / Conversations on the City and Architecture, edited by Pelin Dervis, Director of Istanbul''s Garanti Gallery, is a book based on conversations between three of Istanbul''s most exciting young architects: Bogaçhan Dündaralp, Asli Kiyak Ingin and Nilüfer Kozikoglu.
Delivered by The Architecture Foundation in collaboration with Istanbul partners Arkitera Architecture Center and Garanti Gallery, the New Architects: London_Istanbul programme has focused on six emerging practices - three from each city - that took part in a reciprocal exchange of studio visits, site tours, workshops and public talks. As part of the exchange, the London practices visited Istanbul in November 2009, while the Istanbul practices visited London in March 2010.
The book to be launched during the London Festival of Architecture is a culmination of the international initiative, and embraces the theme of exchange.
Istanbul. A metropolis where millions of people live. Construction work in Istanbul never ends, and the horizon line is almost invisible now. Its boundaries keep growing, so much so that it is no longer a city but a region. The historical accumulation of thousands of years comes alive adorned with new faces or dies, depending on single restorations, the attribution of new functions, demolition and rebuilding projects, as well as numerous urban interventions on varying scales. Even this limited view makes it possible to talk of the existence of a very strong architectural production potential in Istanbul... There are ten universities with architectural faculties. Most of the architectural publications (periodical and otherwise) are printed in Istanbul. What does it mean, one wonders, to exist in this architectural environment in terms of intellectual or physical production and contribution or simply as a witness? If three Istanbulian architects, all under 45, of different architectural practices and approaches started to talk, what issues would come up in this conversation where they brought in their personal experiences and discussed this metropolis and its architecture? How subjective or objective would those issues be? How would these relate to the discourses voiced in Istanbul? "istanbul para-doxa" does not aim to define a perfect architectural environment or to develop new discourses. "istanbul para-doxa" is the product of a discussion unfettered by such concerns, and its most meaningful aspect is that as such, it offers a cross-section of the present.
"istanbul para-doxa" will be launched and celebrated with a drinks reception for contributors, invited guests and the public.