Batimat, International Building Exhibition
07 - 12 Kasım 2005 Paris Expo, Porte de Versailles Paris - Fransa
Tarih: 07 - 12 Kasım 2005
Yer: Paris Expo, Porte de Versailles Paris - France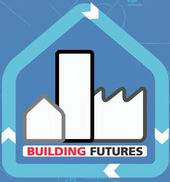 Batimat, the international construction exhibition, is attended by a large number of people involved in the construction industry each year it takes place.
In 2003, professionnals came in thousands to visit BATIMAT. Whether managing directors, buyers, user-installers or engineer-technicians, all those involved in implementation, project management and property ownership are represented.
BATIMAT is an efficient generator of "business" contacts for exhibiting manufacturers. 88% of visitors declare that they are final decision-makers or specifiers in purchases relating to the construction sector.
Visitors' objectives are numerous but the main aim is to discover innovations, update knowledge and search for new suppliers.
This is an international event for an ever-increasing number of foreign visitors. In 2003, 17% of visitors to BATIMAT were foreign visitors from 147 different countries.
Architects / Specifiers
Architects, Decorators, Design Offices, Consultant Engineers, Quantity Surveyors, construction economists.
Building Contractors / Companies / Craftsmen
Roofers, insulating and framing firms, lighting engineers, electricians, general building contractors, shell construction firms, masons, carpenters, installers of doors/windows, locks, metal fittings and solar protection, painters, installers of wall and floor coverings, dry wallers, plasterers, artexers, thermal insulation firms, glaziers, mirror firms
Contract owners
Government offices, public assets and buildings agency, local authorities, public companies, owner manufacturers, social housing, property developers, private home builders, hotel-catering industry, businesses, sport and leisure facilities…
Retail / Distribution
Buying groups, specialist retailers and hardware stores, building supplies stores, department stores, equipment hirers, wholesalers.
Manufacturers
Manufacturers of building materials and components, manufacturers of equipment, site tools, machines and plant…
Trade Associations / Services
Technical inspection, teaching, professional organisations and trade associations, public organisations, technical and research centres, laboratories…
Personel arayanlar, iş arayanlar, ilan vermek isteyenler, artık Arkitera Kariyer sayfalarında buluşuyor.