Era 05 World Design Congress
22 - 25 Eylül 2005, Bella Center, Kopenhag - Danimarka
Tarih: 22 - 25 Eylül 2005
Yer: Bella Center, Kopenhag - Danimarka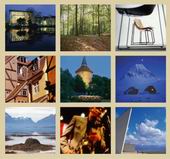 A focus on the changing role and challenges of design.
In the new era, Era 05 believe design will influence the evolution of society, where focus will be on the quality of life for all, unrestricted by geographic, ethnic or economical boundaries. Thus, the ambition of Era 05 is to explore the true potential of the changing role and challenges of design within three selected areas; migration, demographic change and multicultural societies.
To achieve a change the congress needs to provoke an interest, inform of the situation and propose solutions. The congress aims to do this by inspiring designers, uniting communities and by thinking differently.
Outcome of Era 05
The expected outcome of the congress is a direction for the future where the understanding and use of design will take a greater part in proposing solutions for situations of global concern.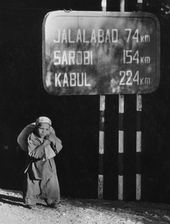 Pre-congress conference and Joint Congress
The delegates can choose from one of the parallel run pre-congress conferences in Oslo, Göteborg or Helsinki taking place September 21-24, 2005 before they travel down for the main conference in Copenhagen on September 25, 2005 for the three-day Joint Congress. All four events fall under the overall mission: To raise awareness of the changing role and challenges of design.
The Changing role and challenges of design
The three-day joint congress is to be held in Copenhagen, Denmark on 25 – 28 September. Building upon the proceedings at pre-congress conferences in other Nordic cities, the sessions in Copenhagen will specifically cover several complex issues, including:
The changing role and challenges of design in the new era.
Dialogue, debate and the openness to sharing learning experiences. How migration and depopulation, shifting demographics, and tendencies towards multicultural societies affect design and designers today and tomorrow. Design's influence on evolution, and role in establishing greater focus on the immaterial qualities of life.
The interplay between all sectors, be it design, politics, business or science. The Nordic experience seen in a global context.

Endüstri ürünleri, grafik tasarımı ile moda, sahne dekoru tasarımı gibi diğer tasarım alanlarındaki sorunlarınızı ve görüşlerinizi Tasarım forumunda dile getirebilirsiniz.