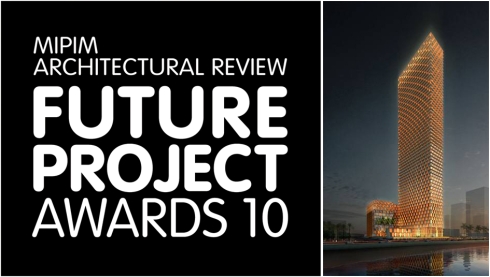 The MIPIM Architectural Review Future Projects Awards are for unbuilt or incomplete projects spanning across eight categories. The awards have been running since 2002 and take place at MIPIM, the international property market, which will attract over 20,000 delegates to Cannes between 16-19 March, 2010.
With a strong focus on creativity, these awards are a chance to showcase schemes that are examples of fine architecture, but have also responded to the clients development brief, and considered the way in which they will impact and contribute to the community around them. With architectural awards and recognition commonly focusing on current projects and designs, the MIPIM Architectural Review Future Project Awards provide a unique and exciting perspective.
The awards offer an unrivalled opportunity for exposure as ALL entries are exhibited at MIPIM and published in the official MIPIM Architectural Review Future Project catalogue, which is distributed to all MIPIM delegates on registration in Cannes. Winning entries will be presented at a prestigious ceremony.