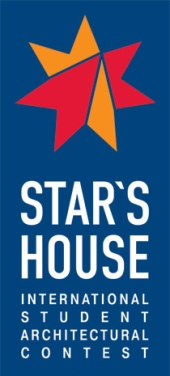 The international student competition "Star''s House" continues the reception of projects. This contest is a part of program of international competition Architectural Award - 2009.
The students have to choose a 'client'' from the list, analyze his/her personality, character, interests, preferences and invent a house which fits for the 'client'' as precisely as possible.

The list of clients:
1. Barack Hussein Obama
2. Michael Schumacher
3. Mikhail Prokhorov
4. Tina Kandelaki
5. Uma Thurman
6. Andrey Arshavin
The Jury consists of leading academics of Russian and European schools of architecture, representatives of public and state architectural organizations, honored culture workers, sportsmen, politicians, representatives of the contest organizer and partners.
Project Requirements
The project must be presented in graphic formats (TIF, JPEG, BMP) on CD (2 copies). Image size: 800x600 mm, horizontally aligned.
The project must contain:
Necessary projections - floor plans, sections (2 or more)
Facades at scale 1:100
House model at scale 1:50 on a separate sketching board sized 800 x 600 mm
The explanatory note has to contain information on the architectural object and necessary descriptions. Maximum length is 4000 characters. The descriptions has to be written in Russian for the Russian Federation students and in Russian or in English at a competitor''s option for non-Russian students.
Project Conditions
To reproduce a customer''s personality at most through architecture.
Design of the house on the building site without of master plan.
Project Return
The contest Organizer is not responsible for the projects which do not reach the contest final. We do not return the submissions and do not make project reviews.
The Contest Organizer has the right to use the project materials which reach the contest final for the Star''s House and Architectural Award advertising campaign.
Postal address for your works: Nagatinskaya str., 1, bld. 29, Moscow, Russia, 117105, Publishing House "Salon-Press".

Contest Opening Day
June, 1, 2009
Registration Deadline
October, 25, 2009
Project Submission Deadline
November, 5, 2009
Winner Selection
November, 2009
Contest results announcement and Awarding ceremony
Contest results announcement and Awarding ceremony will be held at the Architectural Award 2009 Ceremony.