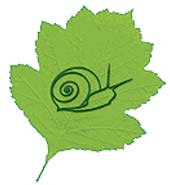 New materials and technology using for improvement of yards and adjoining territory, children grounds, parks are on display here. Programme includes competition for the best landscape design (several categories).
This exhibition is a great forum in the field of architecture and interior design, which draws attention of professionals as well as of ordinary people and mass-media. Famous architects and designers from Russia, the countries of the former USSR and from all over the world participate in it.
This year it will be held from the 19th of October till the 23d of October, 2006 in Moscow, Russia.
Grand-prix competition:
The main idea of the competition is to choose the best proposals within 4 categories architecture-planning, architecture-artistic and landscape means of planning area.

Categories:
City Area
There will be presented improvement projects of the streets, squares, boulevards, parks.

City Yard Area
There will be presented improvement projects of the yards of districts and house-holdings with organization of the transport system, parking, arrangement of pedestrian zones.

Garden Area
There will be presented projects of the organization of the area around the country buildings.

Element of Landscape Design
Separate parts of implemented landscape project are appraised: flowerbeds, decorative compositions, etc.

Object For Landscape Design
Implemented landscape compositions and objects.

Prizes:
The best project is awarded the Grand Prix. A winner in each category will be awarded a certificate and bonuses
Special prizes of organizers, sponsors and participants. The annual Bolotov Award is made in recognition of substantial contribution to forming and development of landscape architecture.

Exhibitions:
- Manufacturing companies working in the field of landscape architecture take part in the exhibition. They display their products: small size architectural forms, fitodesign, ornamental, advertising compositions, fountains, sculptures, etc.

Programme Presentations of:
-Architectural and design workshops;
-Manufacturers;
-Periodicals;
-Lectures of foreign architects;
-Master classes, round table discussions.

Catalogue:
Full colour catalogue. 5,000 copies. The catalogue of the exhibition - competition sums up projects selected for the competition. Information of the leading companies specialized in the field of landscape design can be placed in this catalogue.