Yarışma Sonuçları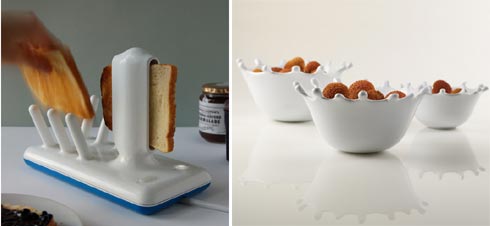 "glide" "milk moments"

1st prize
"glide" design by : george watson from uk
3 ex equo honorable mentions
"brick-a-bowl" design by : lidewij spitshuis from netherlands
"milk moments" design by : laura strasser + milia seyppel from germany
"parlez avec moi" design by : xinhe jiang + zhuo wang from china

"parlez avec moi" "brick-a-bowl"
Yarışma Bilgileri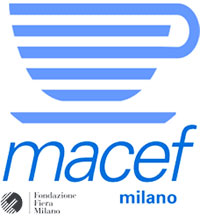 Designboom and ''MACEF international home show'' design competition. Participation is open to applicants from every country in the world, to professionals, students, and design - enthusiasts. Free registration required.
The subject of the international competition is ceramics for breakfast, brunch, lunch and dinner.
We are looking for new ceramic Tableware designs (dinnerware, salt and pepper shakers, vases, bottles, tea sets and more . . .)
Your design must use any of these materials: china, bone china, stoneware, terracotta, earthenware, porcelain ... A combination of materials with ceramics will be also accepted. (wood / ceramics, metal / ceramics, plastic / ceramics, ...)
Awards
The designers of 4 winning entries will be granted with cash prize awards :
- first prize 5.000 Euro
- the jury will also award 3 honorable mentions ( 1500 Euro each)
winning entries and a selection of the works sent in will be shown at the next MACEF spring salon (by fiera milano international) which will be held in milan, Italy from 19 - 22 January 2007. The most interesting designs will be presented to companies in the production sector for possible realization. And as always… designboom will publish an exhaustive results report.
Jury

The jury is composed of to be updated,
The jury members will consist of respected names from the world of design.
Design Criteria

Projects should not be currently in production, previously published or exhibited projects are accepted.
The jury will award designs and concepts which are innovative in terms of their formal / technological aspects as well as their social relevance.
Don''t send in vague concepts, but go a step further and show the production process, that is, the way your project would be made.
Works must express the way of manufacturing - craft or industrial.
It''s not the idea which is the art,
It''s more the way somebody handles the idea that makes art.
Registration Deadline
Application registration will be accepted through 18 December 2006.
Registration
Registrations are open now, please fill in the form.
Teams register with one name only - when submitting works you should add all team member's names. (there is a maximum enrollment, registration may close prior to that deadline)
Submit your entry / entries
Whether you''re an individual or group, you can submit maximum 3 works.
For each work you will be requested to supply:
-Up to 3 files (images or a composition of more images) of your project.
please note: use only .gif, .jpeg, (72 dpi) max 100 kb each file.
image size max 600 (width) x 700 (height) pixels.
If you are not able to reduce the size of your file please see
The tutorial on how reduce the size of your file with photoshop.
( the original high-resolution image(s)
will be requested if your work is shortlisted )
-Explanation of ideas
A brief description of your work. (english text only, explanation is expected to be concise)
-You will be requested to accept the competition guidelines
Competition guidelines:
-projects participating to the competition, must be original works.
-projects must be free from copyrights and any kind of obligation.
-the design shall not in any way infringe any third party's right,
-including but not limited to copyright, logos, trademark, trade names,
-or other proprietary rights of publicity or privacy.
-only entries with a declaration of authorship are accepted !)
Deadline for submission of entries
Works can be submitted through 23 December 2006.
Copyright
Any moral and paternity right regarding the project sent in for application is designer's property.
However

By participating in the competition, all participants authorise designboom and BÜSSEL to publish and exhibit all the designs (including project data submitted) - waiving compensation - at exhibitions and events and / or to use them in any
publications that the organisers may deem suitable and / or necessary.