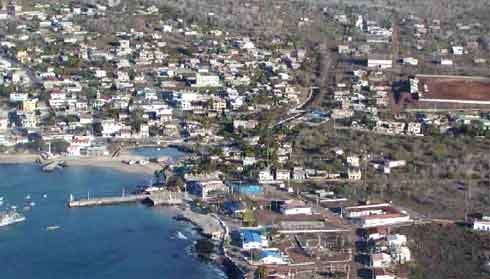 The XV Quito Pan - American Architecture Biennale invites you to participate in the International Competition "Galapagos – 0 Latitude: Sustainable Urbanism and Architecture." Its purpose is to lend visibility to human settlement issues on the Galapagos Islands and provide a place to reflect on alternatives for future sustainable towns.
Competition Components

Proposal for sustainable urban interventions (built and natural surroundings), aimed at transforming existing conditions into an "achievable utopia." A habitable prototype that is sensitive to its fragile natural context, with appropriate construction technologies and systems.
Contestants may choose to participate in one or both components with separate entries. Both components have professional and student categories. We recommend forming multi-disciplinary teams (architects, ecologists, engineers, urban planners, biologists, sociologists, etc.) to ensure that proposals contemplate the broadest possible array of viewpoints.
Participant Categories
-Professionals
-Urban and Landscape Design
-Architectural Design
-Students
-Urban and Landscape Design
-Architectural Design

Entry Costs
Professional Category: 95.00 USD
Student Category 45.00 USD
Participants can register on - line (
www.baq2006.com)
Deadline for receiving entries
01 November 2006 (18:00)