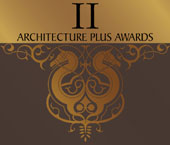 Modern Architecture in our region has fallen short of expectations in many of its utopian aspirations, becoming ensnared in the ideological contradictions of mass industrialisation and urbanisation in capitalist and socialist societies in the emerging world. Its universalism, driven by nationalism and imperialism, has served as a refracting prism through which local traditions could be re-examined in the post-colonial world. Inevitably, modernism has partaken in the crisis and conflicts of the process of modernisation itself. Given the current global manifestations of human, social, and economic influences in our region today, modern architecture has found expression in form, shape and scale never witnessed before seen as a testimony to the metamorphosis of the 'Third World' into a 'New World' - Our World.
The Awards Categories

Office, Retail and Commercial
Hotels and Resorts
Housing and Residential
Developments
Public, Arts and Culture
Preservation and Conservation
Urban Design
Landscape Architecture
Architectural Lighting Design
Architecture for and by Women
Architecture for Children
Architecture and Community
Aspiring Architect Award (10.000 USD Prize)
Professional''s Choice Award
Lifetime Acheivement Award

Program
01 November 2006: Launch
15 December 2006: Close of registration
31 January 2007: Close of submissions
15 February 2007: Short listing in Dubai
23 - 28 February 2007: Public Exhibition of Entries in Design Indaba South Africa. Professionals allowed to vote for 'Professional's Choice' Award
28 February 2007 Forward all short listed entries to jury
15 April 2007 First Round Jury decision in
20 April 2007 Invite finalists to the Awards Ceremony
13 - 15 May 2007 Public Exhibition of Entries at Light ME Exhibition in Dubai. Professionals allowed to vote for 'Professional's Choice' Award
31 May 2007: Master Jury deliberation in Dubai of Finalists
01 June 2007: Awards Ceremony (Location to be finalised in Dubai)
03 - 05 June 2007: Public Exhibition of Entries and Winners at the Office Show in Dubai
The Awards
The Awards committee invites your participation in the second cycle of the Architecture Plus Awards, ''Design for a New World'. Our mission is to recognise and promote excellence in Architecture and Design of this region - namely, the Gulf States, the Middle East, Asia, Africa, and the Indian subcontinent – A region we choose to refer to as our New World.
The Aim
The Architecture Plus Awards are among one of the most prestigious in the profession and recognised globally. They encourage architects and students living in and/ or designing for this region to grapple with the issues, concerns, and challenges most pertinent to the people, context, and environment as they advance their versions of tradition, move from imitation of their forefathers to the crystallisation of a new approach and style, blending their pre-occupations with the solutions appropriate to the emerging challenges facing this region today. With time, it is envisaged that the Architecture Plus Awards will significantly effect and influence the discourse and the making of architecture of our New World region.
Eligibility
-Anyone involved with the physical design of places or buildings, including architects, Interior Architects, Urban planners, and landscape designers.
-Only built projects will be recognised; Projects in all categories must be projects completed in the last 3 years (November 2003 - November 2006). Un - built projects will not be considered this year.
-Any architect / designer in the world may submit a project located in the immediate region - defined as the Gulf States, The - Middle East, Asia, Africa and the Indian Subcontinent.
-Any eligible architect or architecture firm may submit any number of eligible entries provided each be submitted
separately. Entrants must clearly identify the category of submission otherwise they will be disqualified.
-Projects that have won awards in other programs are eligible except previous recipients of the Architecture Plus Awards
-Any number of projects can be entered regardless of project size, budget, style, or building type and may include remodelling or extended use projects.
-Projects submitted must not carry the name of the architect or the name of their professional practice. Submitted entries will be subject to a blind review and deliberation by the final jury.
-Work by the firms of design professionals serving as jurors this year is not eligible.
-Jury decisions will be based solely on the materials submitted only. No field trips are planned.