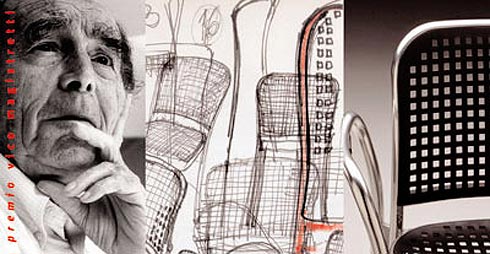 The subject of the international competition is living simplicity in furniture design combine simplicity with playfulness, elegance, freshness, and contemporary spirit in home and office furniture design.
Depadova, together with designboom, promotes an international design competition. Participation is open to applicants from every country in the world, to professionals, students, and design-enthusiasts. Free registration required.

Awards
the designers of 3 winning entries will be granted with cash prize awards
- first prize Euro 3.000
- second prize Euro 2.000
- third prize Euro 1.000
Images of winning entries and a selection of the shortlisted works will be shown at the Depadova showroom, milan as part of an event in 2008.
Depadova undertakes, in the event that it uses for production one of the designs submitted for the contest (wholly or in part), to pay a royalty of 3% of annual sales. And as always designboom will publish an exhaustive results report.
The jury is composed of
Norman Foster, architect and designer (UK)
Patricia Urquiola, architect and designer (Spain / Italy)
Carlo Forcolini, architect and designer (Italy)
Paola Antonelli, curator of MoMa department of architecture and design (USA)
Birgit Lohmann, editor-in-chief designboom
Maddalena Depadova, founder of Depadova company (Italy)
Luca Depadova, engineering/Depadova
Federica Gatti, communication/Depadova
Paolo Imperatori, assistent of vico magistretti
Registration Deadline
Application registration will be accepted through june 25, 2007.
deadline for submission of entries
Works can be submitted through june 30, 2007.