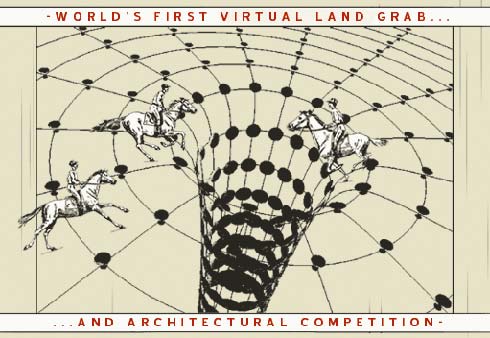 Second Life (SL) is quickly becoming one of the worlds largest MMO''s (Massive Multi-player Online Environment) with some predicting it will soon be the largest by far. Like many large online social environments SL is attracting what can be called "early pioneers". It is these pioneers both private and corporate that will shape and "occupy" this new frontier.

Currently SL has 5.5 million members and is projected to hit 10 million members by the end of 2007. Why all the fuss? Well, SL came up with the idea that everything created "in-world" would be owned by the person or company that created it, in essence creating a new virtual market, a market with its own currency (Linden Dollars) that can be exchanged for real world (RW) currency, US$. Through this stroke of genius, or luck, Second Life''s creators have effectively ushered in the worlds next revolution.

In the 20th Century we progressed from the industrial revolution to the information age, in the 21st Century, I predict, we will now enter the next stage, the next revolution. The "age of inspiration".

For the first time designers have a platform for creation where the outcome immediately has a tangible value. A platform for recognition regardless of geographical location. A platform for unlimited collaboration and critique. A platform to accelerate consumption, capitalism, and democracy without depleting resources. A platform for a new currency, the "currency of ideas".

Jury
Daniel Laughlin - NASA Learning Technologies, Project Manager, GEST, Assistant Research Scientist
Mark Burry - RMIT University. Melbourne, Au
Gregory More - (Stage Two Jury Chairman) RMIT University, Melbourne, Au
Henry Skates - Victoria University School of Architecture, Wellington, NZ
Russell Lowe - Co-Chairman, University of New South Wales, Sydney, Au
Antony Pelosi - Co-Chairman, Massey University, Wellington, NZ
Estefania Galinanes-Garcia - Product Spec.Net, Wellington, NZ
Jon Thompson - Product Spec.Net, Wellington, NZ
Ted Mikulski - ArchTeque, The Second Life School of Architecture (SLSA)

Competition Timetable
Competition Early Registration Opens - 16 April 2007
Competition Early Registration Closes - 21 May 2007
Competition Late Registration Opens - 21 May 2007
Stage One ''Shotgun'' Start Land Rush - 21 May 2007
Competition Late Registration Closes - 4 Jun 2007
Stage One Submissions Complete - 22 June 2007
Stage One Jury Assessment - 22 - 25 June 2007
Stage Two Opens - 25 June 2007
Stage Two Submissions Due - 26 June 2007
Public Exhibition - 01 - 04 July 2007
Stage Two Jury Assessment - 27 June - 05 July 2007
Results Announced - 06 July 2007

Download the Second Life competition brief here.