Yarışma Sonuçları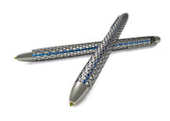 First Prize: Design for Höhle, Jacques Laramie (USA)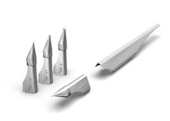 Second Prize: "Tin Pen", Patrícia Susana (Portugal)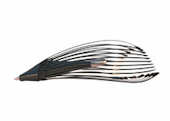 Third Prize: "Contour", Jeff Mansur (USA)







Honourable Mentions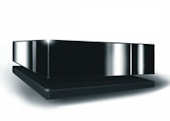 "Black Box", Jeroen van den Bosch (The Netherlands)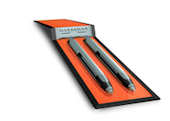 "Extrude", Bart Koehorst (The Netherlands)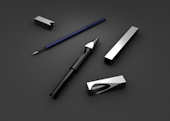 "Drop", Peter Harach (The Czech Republic)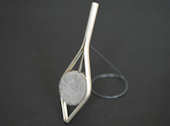 "WOMpen", Roni Margolin (Israel)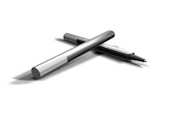 "Rotatory Pen", Laurent Falque (Belgium)








Yarışma Bilgileri

The Marksman Design Award is an international design competition for students of (industrial) design. Now about to enter its sixth instalment, the competition challenges students around the world to come up with an innovative and trendsetting business gift. Several ideas have been put into production in recent years. This year's assignment is to conceive an entirely new or innovative piece of writing equipment, possibly adding new and original functionality.
Judging
The competing entries will be judged on the criteria of originality, functionality and commercial viability, along with the way in which the student justifi es his or her design. The jury will also consider whether the design is suitable for mass production, and whether it fi ts within the Marksman collection. This is PF Concept International's prestigious catalogue of the highest-quality innovative business gifts with the emphasis on design.
Prizes
The first prize of the Marksman Design Award 2007 - 2008 is 10,000 US Dollars. In addition, if the winning concept is considered suitable and if the design meets the commercial viability requirement, PF Concept International may decide to put the design into production. The second prize is 2,500 US Dollars and the third prize 1,000 US Dollars. The jury may also award fi ve honorable mentions, each with a prize of 500 US Dollars.
International Jury

Design entries will be judged by an international jury. The jury comprises:
- Shashi Caan (chair), a prolific designer with more than twenty years experience of teaching at major art and design schools and a participant on several advisory boards. Also founder of the Shashi Caan Collective in the United States.
- Christian Schwamkrug, design director of Porsche Design Studio in Austria.
- Bertrand Minckes, head of the design department of Montblanc Design Studio in France.
- Symon Chan, Research & Development manager at PF Concept International's head office in Hong Kong.
- Albert van der Veen, Product Director of PF Concept International in the Netherlands.
Important Dates and Deadlines
01 September 2007
Opening of online registration by students
31 January 2008
Closure of registration by students
07 March 2008
Deadline for submission of designs
March 2008
Judging of entries by expert international jury
May 2008
Announcement of winners