Yarışma Sonuçları
Delugan Meissl associated Architects, Wien
Andrés Jaque Arquitectos, Madrid
gmp von Gerkan, Marg und Partner, Hamburg / Shanghai
lwa leyk wollenberg architekten gbr, Berlin
FH Trier
Universität Innsbruck
Michel Montaigne Bordeaux
Instituto Europeo di Design Milano
TU Delft
Staatliche Akademie der Bildenden Künste Stuttgart
Peter Behrens School of Architecture
FH Münster
Bartenbach Lichtakademie Innsbruck
Bauhaus Universität Weimar
Central St. Martins College of Art and Design London
Universität Kassel
Yarışma Bilgileri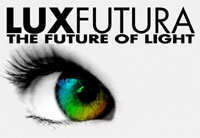 To organise a competition in order to challenge, promote and award students, freshly graduates architects, interior designers and designers in their respective fields, who deal with the "light for the future" theme and develop visions for the future of light under the motto "work meet and move".
The competition addresses students of architecture, interior design, industrial design and recent graduates (final degree no longer than two years ago) and associated disciplines.
It is a two-phase competition. In the first phase (until 09 November 2007) ideas and concepts are assessed. The prize for the best concepts and ideas is the participation in a master class (06 - 09 December 2007). In this class the concepts are further developed and elaborated in collaboration with internationally renowned architects. All works of the master class will be presented to the public at the Light + Building (06 - 11 April 2008) in the form of an exhibition and a book documentation. In the second competition phase, three works from this group will be awarded material prizes and prize money.
Five European universities will accompany the competition and work on the "work, meet and move" theme. These five institutions are:
- ETH, Zürich
- Lichtakademie Bartenbach, Innsbruck
- Central Saint Martins College of Art &
- Design, London
- Bauhaus Universität, Weimar
- Technische Universität, Delft
They form the targeted master class of the LUX FUTURA competition and will delegate 2 participants of the master class each. The remaining 5 places are given to interested applicants as an open class.
Assessment Criteria
The jury assesses the submitted concepts and ideas under the following criteria:
- Formal and functional degree of
- Innovation
- Design quality
- Innovative use of material
- Ergonomics
- Sustainability
- Technical feasibility
- Environmental compatibility
Awards
The concepts and ideas having been distinguished in the first competition phase are awarded with the participation in the master class. The master class takes place from December 6 to 9, 2007 and offers 15 places in total. The projects developed during the master class will in 2008 be exhibited at the Light+Building, as well as being documented in a book and published in AIT. Additionally, an exhibition tour visiting European universities will take place in 2008, where the results of the master class will be presented to the public at large. No costs will incur for the master class participants.
Dates
Deadline:
09 November 2007
Jury Session:
16 November 2007
Master Class:
06 - 09 December 2007
Submission of documents for the trade fair presentation:
February 2008
Award ceremony and exhibition at Light & Building:
06 - 11 April 2008
Jury
Internationally renowned architects will make the decision on the selection of projects and ideas that are admitted to the participation in the master class.
The jury includes the following members:
- Alexis Angelis, Angelis+Partner Architekten, Oldenburg / Berlin
- Albert Dietz, Dietz Joppien Architekten AG, Frankfurt / Potsdam
- Thorsten Muck, Trilux Vertrieb GmbH, Arnsberg