Yarışma Sonuçları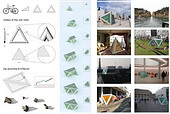 Andras Dankhazi, Audrius Ringaila, Masayasu Shinoda:
Open Source Architecture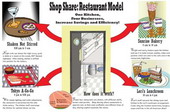 Lina Constantinovici, Kaytea Petro:
Resource Efficiency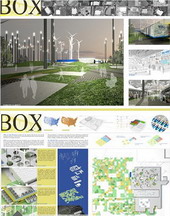 Box













Yarışma Bilgileri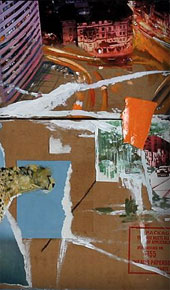 Re:Store is looking for ideas to make transactions as good for the soul as they are for the wallet. It's about rethinking what we've bought into about commerce. The intention is to create physical, social and fiscal wealth for the community. The most attractive plans will propose an urban area where buildings are made of sustainable materials and retailers sell different types of products, maybe in new and different ways. Ideally, everyone will benefit from this influx of business: families, the businesses themselves, and the environment.
Awards

The competition jury will award three cash prizes, and 7 honorable mentions. The prize for each of the three finalists is 2.000 Dollars. The honorable mentions will be prizes in categories determined by the jury and will not include a cash prize. All cash prizes will be awarded. Winners may be required to furnish proof of identity, address and birth date in order to receive prizes. In order to receive prizes, winners may be required to execute a written affidavit of eligibility, a liability release, publicity release in favor of Administering Sponsor, and confirmation of right of first refusal (as described below). Taxes on all prizes, if any, are the sole responsibility of the winners.
Judging
The competition jurors are identified on jury section. Jurors will assess the submissions and determine winners. Jurors will base their judgment on their own expertise, the work submitted by the competitors, the information contained in the competition documents, and any questions and answers that arise during the judging process. Each juror will examine every qualified submission.
In the event of a tie, the competition advisor will cast the tie breaking vote utilizing the same competition criteria used by the judges. The names of competitors will not be revealed to the jury until after winning entries have been determined. Administering Sponsor reserves the right to replace any of the jury members for any reason whatsoever, and shall do so if a juror is found to be involved in any material way with a submission.
Eligibility

The competition is open to any person(s) including architects, designers, urban planners, engineers, artists, students and anyone interested in sharing their vision and ideas for a sustainable urban community. However, no officer, director, member, manager, partner, or employee of Urban Revision LLC or any of its affiliates, or any other person or entity involved in the development, production, implementation, distribution or sponsorship of this competition, or any of their immediate family members, or any others persons living in the same household of any such persons, is eligible to participate. In addition, no member of the jury, or any of their partners or business associates, or any of their immediate family members, or any others persons living in the same household as a member of the jury, may participate in the competition. Immediate Family Members include spouse, domestic partners, children (natural, foster, adopted), siblings, parents and of their respective spouses and domestic partners. minors (i.e. competitor must be 18 years of age or older as of registration date. Competitors must not communicate with the jury about the competition in any way until the winning design(s) are announced. Any competitor found in violation of this rule will be disqualified immediately.
Selection Criteria
Entries will be judged on the following criteria:
Sustainability and Reality of Intent - 25%
Design methods and systems that address environmental issues in unique ways. From the basic issues of energy conservation, to big picture issues such as our dependency on foreign oil, your solution address at least some sustainability concern.
Affordability and Constructability - 25%

Make sure your solution is something buildable/deployable in the next few years.
Innovation and Originality - 25%
Push the limits of your imagination. Find innovative ways to connect people through transit and transportation.
Encourage increased use of transit - 25%
Make transit accessible and affordable to low-income families and communities
Schedule
Competition Announcement:
August 2007
Registration Deadline:
15 January 2008
Submission Deadline:
01 February 2008 (23:59 postmarked)
Online Exhibition and Winner Announcement:
15 February 2008