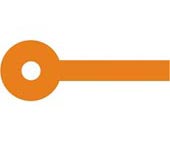 Description

Traditionally the program consists of interior design competition and the exhibition of the firms working in the field of design. Master-classes, seminars of professional designers and different kind of presentations are included in the programme of this festival.
Promoter

Architecture and City-planning Committee of Moscow
Categories

The best housing accommodation interior
The best public building interior
The best decoration interior
The best element of interior
The best exterior of a cottage
The best project of a cottage
Eligibility
All
Judging Process

One-Stage
Prize
- Grand-Prix is awarded for "The Best Design"
- Prizes for I, II, III places
- Prize of the Architecture and City-Planning Committee of Moscow
- Prize of the Festival sponsors
- Prize of professional periodicals
The catalogue of the Festival sums up interior projects selected for the competition. Information of the leading companies specialized in interior design can be placed in this catalogue.
Entry Fee
6.500 Rubles
Registration Deadline

01 April 2008
Submission Deadline

15 April 2008 (Must be Received)
Exhibition

27 May - 03 June 2008 at State Tretiakov Gallery, Moscow