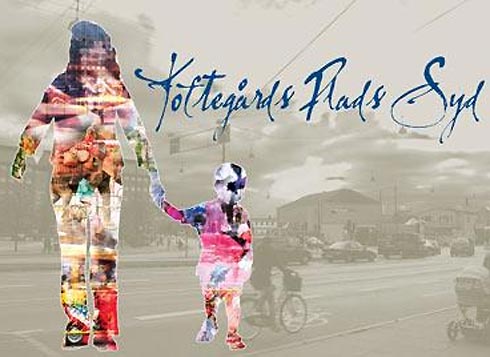 The City of Copenhagen in accordance with Council Directive organizes Toftegards Plads Syd Kobenhavn Competition.
Eligibility

The competition is open to everyone. Competition entrants are welcome to form teams composed of architects, landscape architects, engineers, artists, urban space and city life experts and/or others with special qualifications or competencies in relation to the themes of the competition.
Prizes
A minimum amount of 500.000 Danish Krones has been set aside as prize/purchase money. The jury may distribute an additional sum of 250.000 Danish Krones if justified by the number and quality of entries. Entries will be divided into two categories: entries without buildings and entries with buildings in Toftegårds Plads Syd. The intention is to award a first prize in each of the two categories. A first prize will amount to a minimum of 150.000 Danish Krones. The balance will be distributed at the discretion of the jury. No prize or purchase will amount to less than 5.000 Danish Krones per entry.
Jury
- Kristian Nabe-Nielsen (Head of Division, Construction and Tenders Department)
- Niels Tørsløv (Director, Traffic Department)
- Jesper Dahl (Head of Division, Urban Design Department)
- Jan Christiansen (City Architect, Technical and Environmental Administration)
- Merete Evers Dewilde (Director, Culture and Leisure Department)
- Christian Hartmann (Head of Department, ATP Ejendomme)
- Ejner Jensen (Chairman, Valby Local Comittee)
- Kenneth A. Balfelt (Artist)
- Eva Jarl Hansen (Architect MAA, appointed by the Architects' Association)
- Lisbeth Westergaard (Landscape Architect MAA MDL, appointed by the Architects' Association)
Advisers to the jury
- Thomas Gätke (Project Manager, Construction and Tenders Department)
- Vibeke Michaelsen (Architect, Urban Design Department)
- Eva Ekbrant (Landscape Architect, Urban Design Department)
- Caroline Eiler Gotved (Engineer, Traffic Department)
- Sine Midtgaard Hansen (Administrative Officer, Culture and Leisure Department)
Criterias

Entries will be assessed on the basis of their architectural, urban planning and functional responses to the wishes and requirements set out in the competition brief. Importance will also be attached to the proposed solutions in terms of environment and accessibility and, as far as proposals for Area A are concerned, on their financial viability.
Submission Requirements
- Location plan, scale 1:1000
This plan should show the main elements in the square and the correlation between the square and neighbouring city districts.
- Master plan, scale 1:200
This plan should illustrate the complete layout and organisation of the competition site. It should include all elements included in the layout and organisation (see the wishes and requirements set out in the competition brief), including paving, planting, lighting, etc. Any terrain changes proposed must also be illustrated.
- Section of competition site Longitudinal and/or cross sections (suggested scale: 1:200) supplementing the master plan. - Diagrams and supplementary plans and sections of the entrant's own choice illustrating particular characteristics of the project in a suitable scale.
- Perspectives and other spatial illustrations that illustrate particular characteristics of the proposed scheme and its correlation with neighbouring areas, including visualisations of lighting conditions, sun/shadow conditions and activity and break zones.
- Explanatory text
A brief written account that supplements the drawings with information about the main architectural and functional concept of the proposed scheme, its layout and organisation, the choice of materials and other information that is relevant to the competition assignment. The explanatory text must be mounted on the panels (see 6.7). In addition, six copies of the explanatory text must be submitted in A3 format booklets containing illustrations from the panels, including the site plan.
The graphic quality of illustrations must be suitable for reproduction in the jury's report, and it must be possible to distinguish varied coloured areas in black/white reproduction. Only text and illustrations mounted on the
panels should be included in the booklets.
- Digital material
A CD / DVD with all illustrations in the entry must be submitted. Illustrations should be submitted in unlocked PDF, PSD, EPS or JPG format. Each illustration must be contained in a separate file. It must be possible to convert the illustrations to A3 landscape format with the following resolutions: at least 300 dpi for grey tones and four-colour rendition and at least 800 dpi for line drawings. A PDF file containing the booklet with the explanatory text (see item 6 above) should also be submitted.
- Identification sheet
An opaque, sealed A4 envelope containing an identification sheet with the entrant's name, address, telephone number (day / evening), e-mail address and the identification number chosen for the entry. If an entry has been prepared by more than one person, it must be stated who has the copyright to the entry and who participated as an employee, consultant or adviser without any share in the copyright. Write "Navneseddel" (identification sheet) and the identification number chosen on the front of the envelope.
The maximum allowable dimensions of entries are: 1,2 m (height) x 2.52 m (length) (three A0 boards). Entrants are requested not to use boards of less then 0,5 m². Each team invited to participate may only submit one entry.
Models will not be accepted.
General Requirements

Entries must be anonymous, and no entry or part of an entry may have been published prior to the competition, All parts of an entry must be clearly marked with a five-digit identification number chosen at random.
Drawings, other illustrations and the explanatory text must be submitted on boardsmounted on rigid cardboard and provided with a schematic illustration of the order in which the boards are to be displayed. Entries must not be submitted in rolls or folded.
Illustrations must be made using a technique that facilitates a clear understanding of the proposal. Entrants are not requested to submit detailed proposals but ideas illustrated in a simple, easily understandable form that facilitates the understanding of the main concept proposed.
All general drawings, plans, sections and elevations must be to scale. This requirement also applies to reduced versions included in the A3 booklets, which must be provided with information about their scale.
All texts, also texts in drawings, must be in Danish or English.
Entrants should only submit copies of original material: no compensation will be provided for any material damaged or lost.
Submission
Entries must be handed in at a post office or to an express delivery service by 14 May 2008, addressed to: City of Copenhagen, Construction and Tenders Department Islands Brygge 37 (Reception) DK-2300 Copenhagen S.
Personal delivery of entries will not be accepted. The package containing the entry must be clearly marked as follows: "Toftegårds Plads Syd - Competition". Immediately after the entry is handed in at a post office or to an express delivery service, a copy of the date-stamped receipt must be sent to the competition secretary by registered mail. The five-digit identification number chosen must be stated as sender, together with a telephone number that can be used if something is missing in the package, e.g. the envelope containing the identification sheet. The telephone number must not break the anonymity. Entries handed in at a post office or to an express delivery service by 14 May 2008 must reach the above address by 19 May 2008 to be accepted for assessment. It is up to entrants to ensure that the mode of transport chosen makes it possible to meet both deadlines.
Announcement of Results
The assessment of entries is scheduled for completion at the beginning of July 2008. The competition result will subsequently be publicised in a press release, at www.tmf. kk.dk/toftegaardsplads and at
www.arkitektforeningen.dk/konkurrencer
. Entrants whose entry has been awarded a prize or has been purchased will be notified directly.
Yarışma Şartnamesi
Yarışmanın şartnamesine ulaşmak için tıklayın.