Yarışma Sonuçları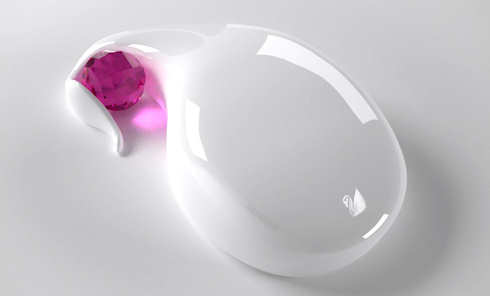 First Prize:
"Swarovski Mouse", Jeremy Doherty, Simon Doherty, Dareen Doherty (New Zealand)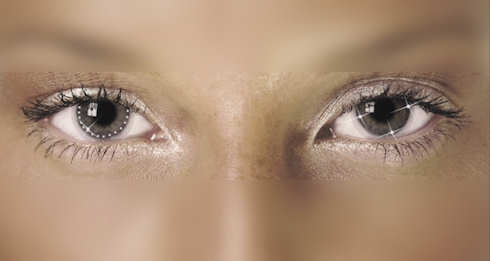 Second Prize:
"Sparkle", Anthony Mallier (India)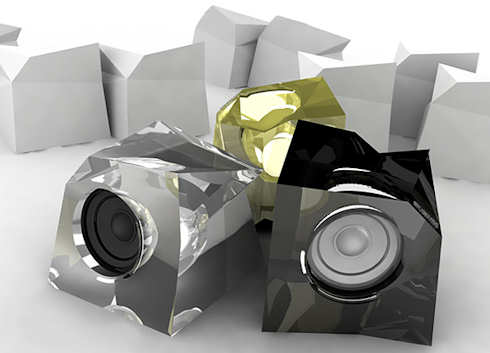 Third Prize:
"Speaker-light", Chun-ta Tsao (Taiwan)
Yarışma Bilgileri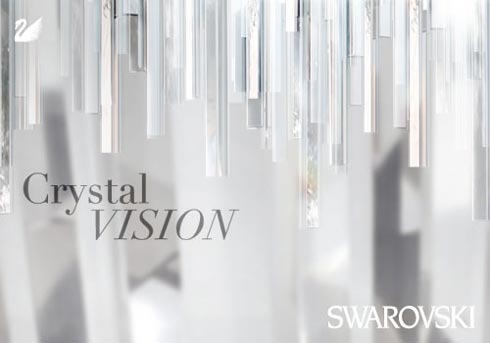 Crystal Vision is an international design competition by designboom and Swarovski. The participants should come up with new products and ideas to fill the new Swarovski concept store:
- What role could crystal play in an urban lifestyle and make you feel better?
- How feminine and sensual can crystal pieces be and make you feel more beautiful?
We are looking for innovative product concepts that might be based on pure crystal or fuse crystal with new materials or functions.
The products should be "packageable" that means they should be able to be sold over the counter. So do not think about crystal furniture, a crystal city or a crystal car...
Eligibility
Participation is open to applicants from every country in the world, to professionals, students, and design-enthusiasts.
Free registration is required.
Prizes
First Prize:
4.000 Euros
Second Prize:
3.000 Euros
Third Prize:
2.000 Euros
Winning entries and a selection of the works sent in will be promoted by Swarovski internationally in exhibitions and events and designboom will publish an exhaustive results report.
Jury
- Tokujin Yoshioka (Industrial Designer, Japan)
- Marcel Wanders (Industrial Designer, Netherlands)
- Sarah Lerfel (Buyer at Colette, France)
- Nadja Swarovski-Adams (Vice-president of the Swarovski International Communications)
- Markus Langes-Swarovski (Member of the Swarovski Executive Board)
- Robert Buchbauer (Member of the Swarovski Executive Board)
- Birgit Lohmann (Editor-in-Chief, designboom)
Design Criteria

Projects should not be currently in production, previously published or exhibited projects are not accepted. It is important that you keep your design(s) confidential until the results of the competition are published. The jury will award designs and concepts which are innovative in terms of their formal / technological aspects. Please don''t send in vague concepts, but go a step further. It''s not the idea which is the art, it''s more the way somebody handles the idea that makes art.
Registration
Teams should register with one name only. When submitting works you should add all team member's names. Whether individual or group, only 3 works can be submitted.
Registration Deadline:
31 May 2008
Submission Deadline:
12 June 2008
Requirements

Up to 3 files for uploading to the server (images or a composition of more images) of your project. Use only .gif, .jpeg, (72 dpi) max 100 kb each file, RGB color mode. Image size max 600 (width) x 700 (height) pixels.
If you are not able to reduce the size of your file please see the tutorial on how reduce the size of your file with photoshop.
The original high-resolution image(s) will be requested if your work is shortlisted.
A brief description of your work (English text only, explanation is expected to be concise).