Yarışma Sonuçları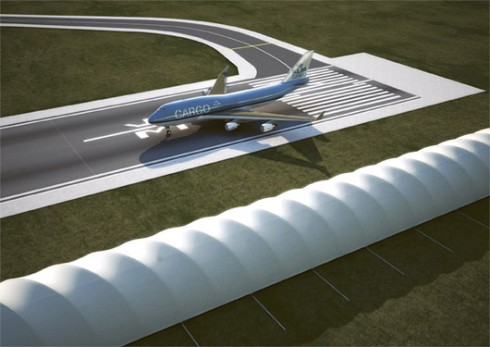 Ecobarrier, Toine van Goethem


Educational Institutions and Private Persons Category Winner:
"Ecobarrier", Toine van Goethem
Design Agencies Category Winner:
"Dobber", Brandes en Meurs
Business Category Winner:
"Elevation", Arup, Dura Vermeer and ONL
Yarışma Bilgileri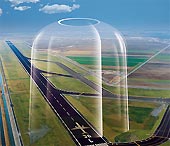 Approaching the Netherlands by air provides one with a particularly striking view of the Dutch polder landscape. At the heart of the Haarlemmermeerpolder, in a unique area of reclaimed land situated below sea level lies Amsterdam Airport Schiphol. A unique area in many ways.
In this polder an area of 60 hectares will arise where Schiphol will bring together present and future, research and development, experiment and exhibition, teaching and learning. It will be the place to be, a hub of international development in the area of water management and sustainability. A junction where developments go so fast, you want to return time after time. In this area Schiphol fulfils its aspirations to become one of the most innovative and sustainable airports in the world.
The most striking characteristic of this area will be the sound barrier parallel to the Polder runway, one of the five runways at Amsterdam Airport Schiphol. This construction will solve the complex problem of reducing low-frequency noise emitted by aircraft during take-off. In its dynamic environment, it will be one of a kind.
In preparation of this design contest Amsterdam Airport Schiphol had several designs made and tested. We now challenge design agencies, businesses, universities and individuals across the world to beat these designs. We challenge you to use your creativity, your imagination and your ability to think beyond the specified framework to create a revolutionary concept that is unique in terms of appearance, function and design.
The language of the competition is both Dutch and English.
Eligibility
The competition has been established that no potentially suitable participant shall be excluded in advance from participation. For this reason, three categories have been created, so that each potential participant can enter the contest.
Category I: Educational institutes and private persons (3 participants invited)
Category II: Professional design agencies (3 participants invited)
Category III: Trade and industry other than category II (3 participants invited)
Competition Schedule
29 April 2008:
Deadline for submission of queries
05 June 2008:
Deadline for submission of entries
05 June - 22 July 2008:
Assessment of applications and shortlisting
23 January 2009:
Announcement of winners
Prizes
First Prize:
750.000 Euros
Total Prize Amount:
1.250.000 Euros