Yarışma Sonuçları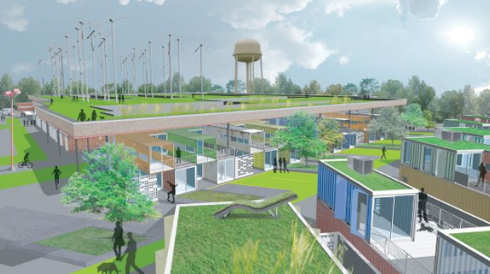 First Prize:
The Wall-less Mart (Matt Hall, Shane Elliott, Chris Melander)

Second Prize:
Pohe Island Environmental Centre (Scott McKenzie)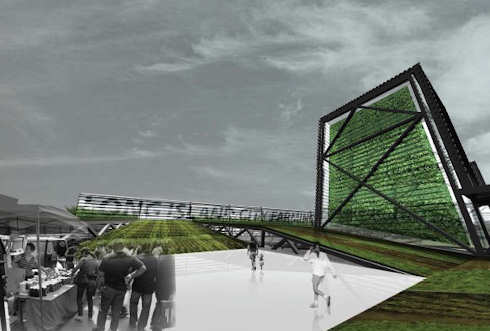 Third Prize:
farming (PARK) (Austin Tragni)
Yarışma Bilgileri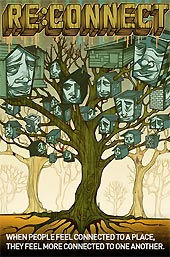 Reach out. Take hold. The character of a neighborhood is a reflection of the people who live there. When people feel connected to a place, they feel more connected to one another. The community becomes an extended family and life more meaningful. Thus, we''re looking for urban planning approaches where revamped environments bring current residents together, particularly families. This is a chance to repair the essential relationships between social work, nature and urban infill with ideas that value humanistic thinking and imagination over bulldozers. Ponder the kinds of structures and landscapes that typically exist in run-down areas and transform them into eco-wise spaces that make life better. How might you overcome the inevitable resistance to change, and harness the community''s human resources? Introducing eldercare and childcare programs or sustainable landscaping with useable harvests might be just what''s needed. The best plans, no matter their originality or scale, will aim to positively affect neighboring blocks as well.
Eligibility
The competition is open to any person(s) including architects, designers, urban planners, engineers, artists, students and anyone interested in sharing their vision and ideas for a sustainable urban community.
Awards
The competition jury will award three cash prizes, and 7 honorable mentions. The prize for each of the three finalists is 2.000 Dollars. The honorable mentions will be prizes in categories determined by the jury and will not include a cash prize. All cash prizes will be awarded.
How to Enter
Electronic registration forms will be posted on www.urbanrevision.com on 15 February 2008. Registration and submission deadlines for each competition are posted on our schedule . At the time of registration, each competitor must pay an entry fee in the amount of 25.00 Dollars. Payments will be accepted either online with Visa, Mastercard and / or Discover cards and/or by check via mail. Once the fee is paid and the registration form filled out, each competitor will receive a confirmation email of their registration. The entrant''s email address will then be linked to an internal registration number (this will only be seen by ReVision team and jury).
Only one submission per registration may be made. Competition entries must be submitted in pdf, jpeg, tiff, or giff format and no larger than 5mb per file. Administering Sponsor may provide further details regarding the formatting of entries following registration. Each entry must include an approx. 100-200 word essay (in English) describing your entry, including the following: general ideas and concepts of the design; sustainable and energy efficient aspects of the design; design intentions, and strategies for involving the community; and reasons that the design can be used in various cities. Submissions may, at the discretion of Administering Sponsor, be posted on its website. Once your submission is made, it is your sole responsibility to maintain your contact information to be sure it is current. Administering Sponsor is not responsible for any failure to contact you if the contact information is not current. To update contact information, email your updated contact information to:
[email protected]
, You must also include your email address . Submissions that do not comply with the contest rules may be disqualified and not eligible for awards.
Judging

The competition jurors are identified on jury section. Jurors will assess the submissions and determine winners. Jurors will base their judgment on their own expertise, the work submitted by the competitors, the information contained in the competition documents, and any questions and answers that arise during the judging process. Each juror will examine every qualified submission. Entries will be judged on the following criteria:
- Sustainability and Reality of Intent (25%)
- Affordability and Constructability (25%)
- Innovation and Originality (25%)
- Encourage community interaction (25%)
Schedule
15 February 2008
: Competition Announcement
01 June 2008:
Registration and Submission (23:59 postmarked) Deadline
15 June 2008
: Online Exhibition and Winner Announcement