Yarışma Sonuçları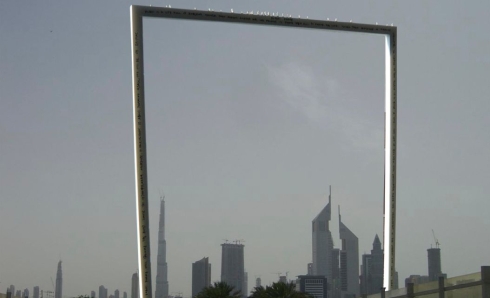 First Prize:
"Dubai Frame", Fernando Donis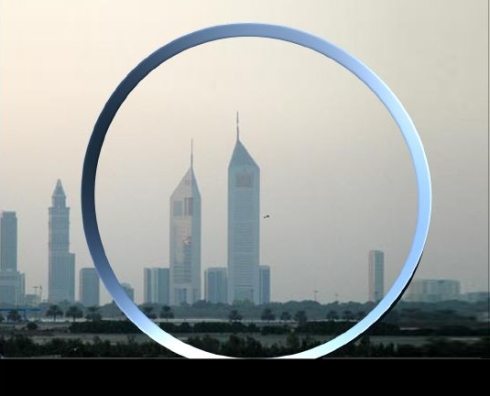 Second Prize:
"Magic Mirror", Luo Siwei

Third Prizes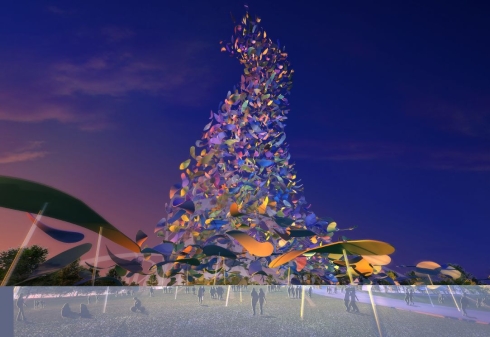 "The Flying Colors of Dubai", Hongbo Lu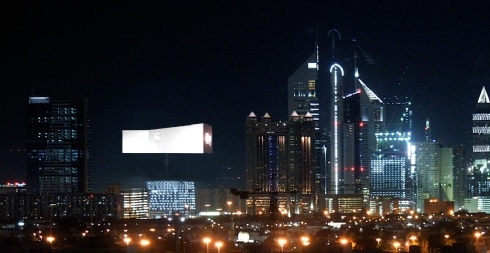 "Big Beam", Marta Pozo, Ferrán Yusta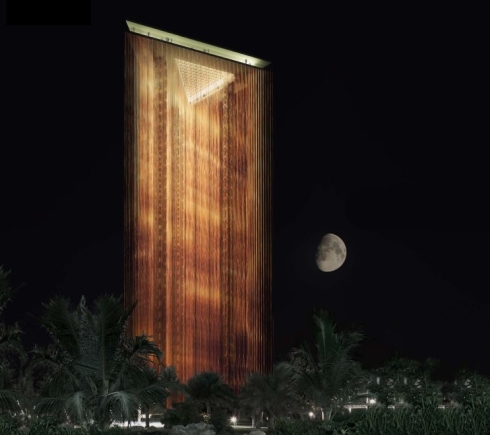 "The Mirage", Alejandro Rios
Yarışma Bilgileri

ThyssenKrupp Elevator Architecture Award, The International Architecture Competition is called in order to select the Architect who will be entrusted with the architectural design idea of a Tall Emblem Structure to promote the new face of Dubai located in Za'abeel Park in the centre of the city, with views over the main transport artery Sheikh Zayed Road and surrounding skyscrapers as well as other relevant areas of the city. The winning design may be built by the Dubai Municipality subject to the approval and adoption of H.H. the Ruler of Dubai.
The Competition is an International open, Ideas, Single Stage, Public, Anonymous, Preliminary Design Competition.
The official language of the competition will be English. However, the webpage will be available in English, French, Spanish and Portuguese.
- The same structure should serve to promote tourism and other recreational, scientific and cultural activities.
- Its architectural conception must endeavour to create spaces suitable for achieving these aims under optimal ambient and functional conditions.
- It should have a unique state of the art design suited to Dubai's socio-cultural reality and urban contexts.
Providing guidance with regard to the Competition's aims while maintaining a high degree of freedom of design, as well guaranteeing absolute anonymity, are deemed to be indispensable conditions of this competition.
The Dubai Municipality may commission the winner to carry out the final design where appropriate.
Eligibility

Any architect, or any team of architects, with completed degrees and authorized to practice in their respective countries and / or registered in any Association or Society thereof, may enter the competition.
Prizes
First Prize:
100.000 Dollars
Second Prize:
50.000 Dollars
Third Prizes:
There will be three third prizes each worth 20.000
All competitors who submitted acceptable projects will receive a diploma accrediting their participation.
Jury
- Jaume Duró y Pifarre
- Rafael de la Hoz Castanys
- Dalila ElKerdany
- Nabil Gholam
- Zaha Hadid
- Josep Luís Mateo
- Tarek Naga
- Antonio Ortíz Gracía
- Alfonso Vegara
- Cino Zucchi
Secretary Jury:
Roxy Binno
Competition Schedule
22 April 2008:
Opening registration period
31 August 2008:
Registration period closes
01 September - 01 October 2008:
Period for Questions
31 October 2008
: Answers to be provided
31 January 2009:
Last date postage of projects to secretariat
28 February 2009:
Last date reception of projects at secretariat
May 2009:
Announcement of results, Competition exhibition, Award Ceremony in Dubai
Registration
Registration will be carried out on-line at a web developed specifically for the competition:
www.thyssenkrupp-elevator-architecture.com
Each participant will receive confirmation of registration via electronic mail. Competitors will need to fill out a registration form on-line, attaching an image of their national identity document / passport and also documentary proof of their right to practice their profession in their country. There is no registration fee. In the case of a team entry, one member should be mandated to lead the group.
Submission

All projects will be presented in English. The metric system will be used. Colour is permitted.
The projects will be presented using a maximum of 5 rigid and flexible A1 panels, which will contain a brief descriptive memorandum and graphic documentation necessary for defining the proposal. The written description of the project is limited to 5 A4 pages. A CD Rom containing all the drawings, plans and report will also be sent to Secretariat. The sealed identification envelope will also be sent with the entry. Detailed information on what is expected to be on the panels will be provided in the post-registration period in the interior part of the web. The Information should be sent to the Coordinating Office of the Award: Rupak Manvatkar/Louisa Kellie Dubai Office - Head Office ThyssenKrupp Elevator (UAE) LLC Al Sayegh (Al Durrah # 4) Building, Office 203, Street No. 55, Al Garhoud, P.O.Box 27278 - Dubai, United Arab Emirates