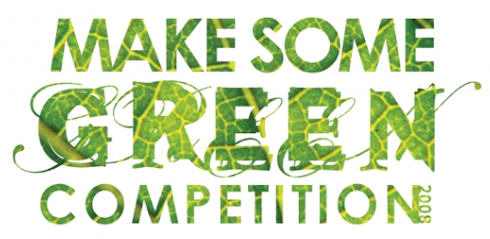 Keeseh Studio invites students and design enthusiasts to celebrate the pursuit of ecodesign through an international competition to utilize waste material.

Waste
Verb
1. to consume, spend, or employ uselessly or without adequate return.
2. to fail or neglect to use: to waste an opportunity.
3. to destroy or consume gradually.

Noun
4. unwanted or undesired materials or substances.
5. remnants.
6. unused, unproduced, or not properly utilized resources

A given manufacturing facility creates many copies of a product; therefore they create many copies of their waste material as well. Waste material can be used as raw material for other products or processes; this concept is known as upcycling.

The goal of the competition is to promote upcycling by encouraging the use of wasted materials to generate innovative designs and redefine the standards of environmental sustainability by fostering balance between conservation and development. This competition will provide a stepping stone to help educate viewers of the vast opportunities and future development of environmentally friendly processes, materials, and products.

Categories
Manufacturing Processes
Explorations of waste material and how it can be manipulated to create new materials or manufacturing processes while minimizing waste and harmful output in these newly developed processes.

Products
Explorations of waste materials and their properties to create beautiful and functional objects / products / furniture.

Packaging
Utilize waste material in new ways to minimize the enormous quantity of packaging that is sent to landfills -and / or- explore the potential of packaging, that would otherwise be sent to landfills, to create new materials, manufacturing processes, or products.

Prizes
The competition will culminate in an exhibition held at Keeseh Studio's facilities in Pawtucket - RI, birthplace of the American Industrial Revolution. All entries will be shown in projected form at the "Make Some Green" exhibition, 6 finalists will be invited to have physical representation of their product or process at the exhibition. 3 entries will win media coverage of their product or process and one will win a cash prize of 1.000 Dollars.

Jury
- Jaime Salm (Creative Director of MIO Culture)
- Kristi Cameron (Senior Editor at Metropolis Magazine)
- Allan Chochinov (Designer, Educator, and Partner of Core77)
- Graham Hill (Founder of TreeHugger)

Entry Deadline
All entries must be received digitally or by mail no later than 01 October 2008. Winning entries will be notified by 17 October 2008. The Make Some Green exhibition will be held on 07 November 2008.
Yarışma Şartnamesi
Yarışmanın şartnamesine ulaşmak için tıklayın.