Yarışma Sonuçları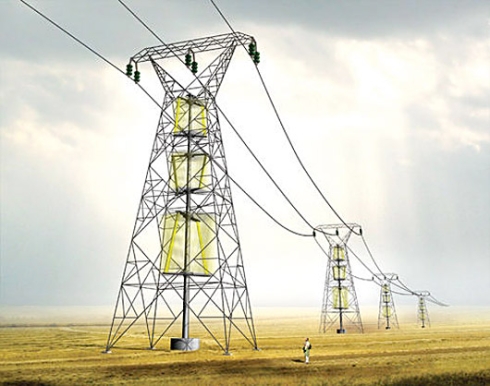 "Wind-it", Nicola Delon, Julien Choppin, Raphael Menard
Yarışma Bilgileri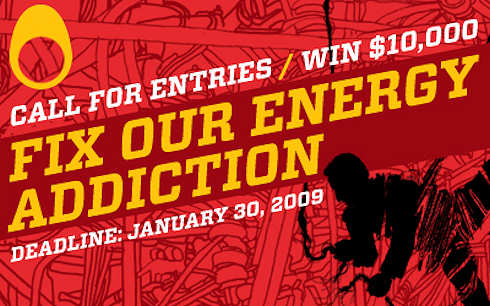 The Metropolis Next Generation® Design Competition was created in 2003 to promote activism, social involvement, and entrepreneurship in young designers. Metropolis saw the need for a new type of competition, one that went beyond the usual beauty pageants for finished projects, a competition that would generate and reward ideas.

For 2009 the driving question is: How do we fix our energy addiction? It's a big question with a lot of different kinds of answers. The problems with energy waste are entrenched in many of our systems and products in ways that people are often unaware. An urban plan that promotes walk-able neighborhoods and mass transit is one way to start looking at fuel economy. Fuel is also used to manufacture and transport materials. Think about how we live and work, what we use, how we get where we need to go, hidden costs to our pocket books and the environment, across the whole design spectrum. Focus on one area that needs fixing -products, interiors, buildings and landscape, communication systems, or anything else you can imagine- and develop your idea fully. And above all, think of our energy addiction as a design problem at all scales.

Eligibility
The Next Generation Design Competition is open to any designer or architect in practice for ten years or less, as well as design students. The 10.000 Dollars prize is intended to support designers whose entries reflect considerations of sustainability, distribution and manufacturing systems, economy, current technologies and materials, function, and provocative form and can speak to any one of the 6 sub-disciplines supported by the magazine - architecture, urban planning, landscape design, interior design, product design, graphic design. Employees of Sponsors are not eligible. All entrants agree to be bound by the Official Rules.

Entry Fee & Deadline
The entry fee is 75 Dollars for each submission. All entries must be submitted by 30 January 2009 at 23:59 PST. Residents of the following states by law are not required to pay an entry fee: AZ, CT, MD, ND, and VT.

Maximum Number of Submissions
Up to three submissions will be accepted from an individual or team of collaborators. A separate application and entry fee is required for each project submitted.

Original Work
By submitting an entry, whether as a proposal or a working design, the entrant warrants that it is his/her original work.

Submission Process
Projects must be submitted electronically via the online submission form at metropolismag.com/nextgen. Metropolis will not accept mailed materials. By clicking the submit button applications are finalized and cannot be altered at a later time.

The online application allows applicants to upload supporting materials. If an attached file is corrupt Metropolis will contact the applicant for a replacement file. In this case replacement files must be received no later than 10 February 2009 at 23:59.

Judging
A panel of judges, representing a broad range of design disciplines, will choose the winner and up to fifteen (15) runners-ups during the month of February 2008. The winner and runners-ups will be notified by telephone or email. Judges' decisions are final.

Jury
- Carlton A. Brown
- Valerie Fletcher
- Eileen Jones
- Alexandros E. Washburn
- Philip White

Announcing the Winner & Runners Up
The winner will be featured in the May 2009 issue of Metropolis and on metropolismag.com. The runners-up will also be announced in the May 2009 issue, and stories about select projects will be featured in the Next Generation section of Metropolis magazine thereafter and posted on the Web site.

Winner's Obligations
- The winner must sign a copy of his/her application assigning the rights to Metropolis to use the design in the magazine, its web site, in advertisements and publicity, and license others to do so.
- The winner will be asked for and must present publication quality images of the winning project, defined as 300 dpi at 10" x 12".
- The winner must provide a publication quality headshot.
- The winner will be asked to provide image credits as necessary.
- The winner must be available for interview by Metropolis.
- The winner may be asked to present the progress or outcome of his/her project at the announcement ceremonies for the 2008 Next Generation Design Competition, or in other public discussions.
- The winning project may be displayed by Metropolisat events and trade shows.

Runners-Up's Obligations
- Runners-up will be asked for and must present publication quality images of their projects, defined as 300 dpi at 10" x 12".
- Runners-up must each provide a publication quality headshot.
- Runners-up will be asked to provide image credits as necessary.
- Runners-up must be available for interview by Metropolis.
- Projects of runners-up may form the core of a traveling exhibition.
- Runners-up may be asked to participate in public discussions of their work.