Yarışma Sonuçları



First Prize: Nini Spagl, Gerald Haselwanter (Vienna, Austria)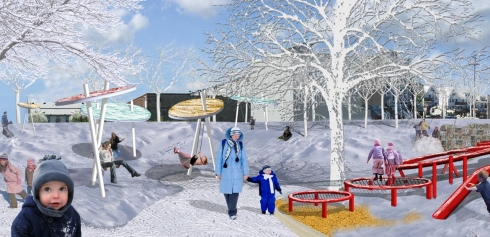 Second Prize: Sylvain Delboy, Dimitri Boutleux, Sarah Kassler (San Francisco, California)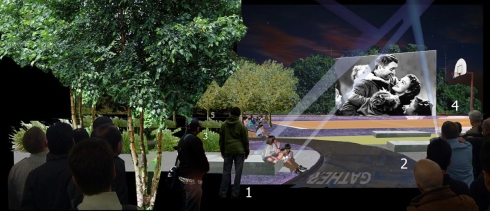 Third Prize: Elise Shelley, James Roche (Toronto, Ontario)
Yarışma Bilgileri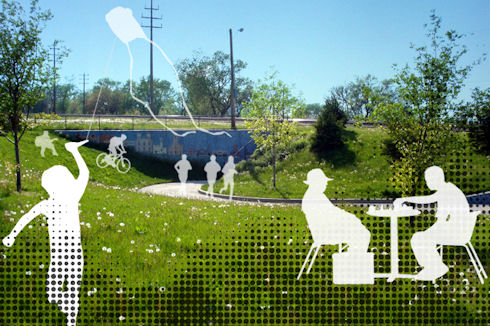 The annual Cleveland Design Competition is an open, anonymous, single-stage, ideas competition founded as a tool for generating ideas around under-utilized sites and showcasing the talent of emerging designers on Cleveland''s built and unbuilt environment. Through the generous and sustained support from competition partners and sponsors, the 2008 Cleveland Design Competition hopes to build on the excitement generated from last year''s challenge; becoming an increasingly useful tool for implementing ideas for these sites and others like them.
"...cities today have many problems. Recreation is, simultaneously, one of those problems and a way to alleviate many of the other problems..."
(Friedberg Play and Interplay)
Cleveland, Ohio''s Detroit Shoreway neighborhood is changing. In the last decade, the neighborhood has seen significant investment in arts and culture, renovation of aging housing, and the replacement of lakefront industrial areas with housing and public spaces. As urban neighborhoods like Detroit Shoreway become more economically and generationally diverse, it becomes increasingly important to provide viable, active community play environments that bring together residents of different ages, classes and backgrounds. Too often, play environments are poorly planned and generically programmed. This presents an incredible opportunity for designers to invent truly imaginative play spaces that bring diverse communities together.
Project 2008: interPLAY challenges entrants to propose active and passive recreation along an existing multipurpose path that connects Cleveland''s west side neighborhoods to Edgewater Park and Lake Erie.
Entrants must design an intergenerational playscape that activates the residual space around the pathway; enhancing one of Cleveland''s few pedestrian connections to the lakefront.
Eligibility
All interested parties, including multi-disciplinary teams, are invited to enter unless specifically excluded. Entrants may submit as an individual or as a member of a team. Individuals and team members are not permitted to submit as an organization or firm. Firm names or logos associated with any submission will be disqualified. Team Submissions must designate a primary contact person for communication purposes only. Architects, engineers, landscape architects, urban planners, artists, students and others are all encouraged to enter.
Fees
Individual and Team Entries
35.00 Dollars: Registrations received by November 28th, 2008
70.00 Dollars: Registrations received November 29th - December 5th, 2008
Studio Entries
(Universities may enter up to 15 students per studio fee)
250.00 Dollars: Studio registrations received by November 28th, 2008
$350.00 Dollars: Studio registrations received November 29th-December 5th,2008
Entry fee must be paid at the time of registration. Entrants will not be issued a Unique Identification Number until they have completed both registration and the payment process via PayPal from the competition website.
Awards
First Prize: 2.500 Dollars
Second Prize: 1.000 Dollars
Third Prize: 500 Dollars

Jury
- Casey Jones (Partner, jones|kroloff)
- Jawaid Haider (Professor of Architecture, Pennsylvania State University)
- Patricia Stevens (Chief of Park Planning, Cleveland Metroparks)
- Peter J. Whitehouse MD, PhD (Professor of Neurology, Case Western Reserve University; Cleveland, OH)
Schedule
22 August 2008: Competition Announcement
28 November 2008: Registration Deadline
05 December 2008: Late Registration Deadline
12 December 2008, 17:00: Submission Deadline
16 December 2008: Juried Review
December, 2008: Reception & Exhibition